A Tradition of Good Rice since Three Generations
For three generations, Riseria Campanini has been selecting the best varieties of rice with utmost care from traditional rice-growing areas in Northern Italy; more specifically the regions of Lombardy, Veneto and Emilia.
Riseria Campanini has its own warehousing method that distinguishes it from the other operators in the business.
The raw material, paddy rice, is stored in a system of small silos so that the rice produced in every single farm can be processed separately from all the other batches.
In this way, homogeneous cooking of the end product and traceability can be guaranteed.
Processing of the rice follows past tradition, without any chemical treatment but under the most modern controls and in full compliance with the HACCP rules on food production.
This guarantees a natural, safe product that preserves all of its organoleptic characteristics.
The quality of Riseria Campanini's product is upheld every day by our clients and periodically certified by both national and international control institutes.
Riseria Campanini holds IFS, BIO (organic) and KOSHER certification.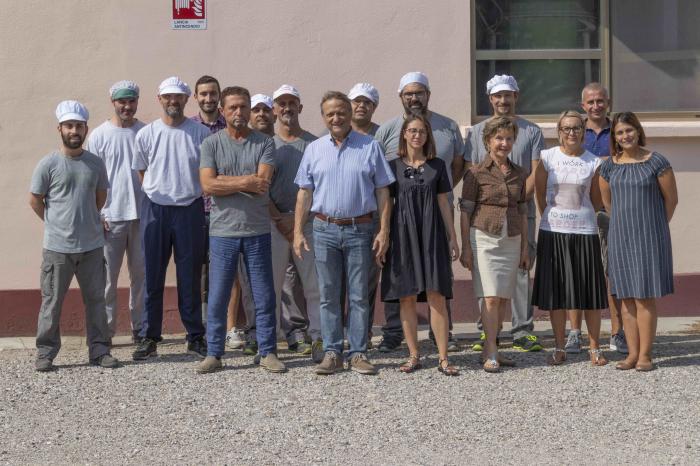 Our Growth
1933
Logon
Mr Andrea Campanini started selecting and selling rice.
1960
First export activity
Start of selling in foreign countries. First – US market
1983
Medaglia d'oro
Riseria Campanini viene insignita della medaglia d'oro della camera di commercio di Mantova per i più di 50 anni di attività sul territorio
1993
Vacuum packing
Installation of first line vacuum packaging.
2009
IFS Certification
Obtained first Certification: Food Standard on Higher Level.
Recipes
Black Rice is delicious when cooked as Italian risotto. Melt 1 table-spoon of butter in a sauce pan over medium heat and then sauté 1 small…

Soak the porcini mushrooms in hot water for 10 minutes, then drain well. Heat the oil in a saucepan and add the onion and garlic. Fry over a gentle…

In a medium saucepan, bring the broth to a simmer and keep warm over low heat. In a separate medium saucepan, melt 2 tablespoons of the…

46030 San Giorgio di Mantova (MN) - Via Ghisiolo, 67
Send a message
Fill the form below to send us a message